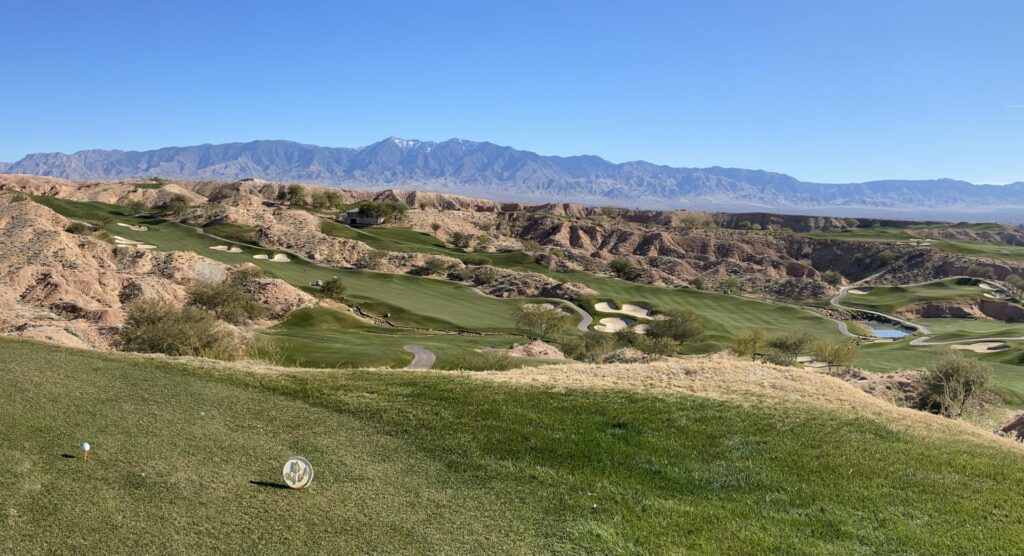 One of my favorite winter getaways is Mesquite, Nevada. This small town is located in the beautiful Virgin River Valley about 5 hours south of Salt Lake City and 75 minutes from Las Vegas. The population is about 20,000 but an ideal location for snowbirds looking for warm weather year-round.  The scenic topography has beautiful vistas and flat-top red mesas. When Utah is around 30 to 40-degree weather in winter, Mesquite is about 20-30 degrees warmer with more sunshine. Temperature usually ranges from 36°F to 106°F, and it rarely goes below 27°F. Igt rarely gets snow and usually only rains about 7 inches per year. 
There are many lodging options available– 6 casinos, hotels, vacation rentals & camping options.  Mesquite is a great city to visit for gambling, golfing, tennis, walking trails, biking, and ATV riding. Wolf Creek Golf Course is one of the top courses in the United States, but there are several other golf courses to choose from. There is a new sports park in Mesquite (located at 1635 World Champion Way). It has a splash pad, soccer fields, picnic tables, and covered playgrounds for the kids. 
When you are ready to go inside there are several casinos with great-priced buffets, movie theaters, and shopping. Mesquite is a great place to visit and consider a second home.