The Heber Valley Railroad, or as the locals call it "Heber Creeper", is a historic railroad located in Heber City, just 20 minutes away from Park City and about 35 minutes from Provo. It is one of the most popular attractions in Heber Valley. The railroad is 16 miles of track between Heber Valley and Vivian Park in Provo Canyon. 
There are many excursions offered by the railroad from 90 minutes up to three hours round-trip.  We've been on the North Pole Express and during Dinosaur Days. It is an enjoyable activity for all ages.  You can view their current schedule on their website. The cost varies depending on the excursion but children under 2 don't need a ticket (Except for on the North Pole Express excursion). 
The train winds through agricultural lands, across the Provo River, and along the foothills of the Wasatch Mountains before tracing the west bank of Deer Creek Reservoir. From the reservoir, the tracks descend into Provo Canyon, following the twists and turns of the Provo River. Here, wildlife is abundent, featuring bald eagles, rainbow trout, deer and elk. 
In the spring of 1896 the Denver & Rio Grande Western Railway began surveying a route through Provo Canyon and work began in 1899.   
The first Rio Grande Western train arrived in Heber in September 1899. A traditional "last spike" ceremony was held at the brand new Heber depot, on land donated by members of the community. As to where the name "Heber Creeper" comes from, a brochure published in 1972 by the Wasatch Mountain Railway gave the following explanation: No one is certain just when the term "Heber Creeper" came into use, but the legend is that the narrow twisting canyon made the trip so slow people began to talk of the train just "creeping."  From "creeping" to the Heber Creeper was a logical step, and it is known by this name to this day.
Long story short, by the 1960s there was not enough traffic to justify keeping the line open, and by 1967 the train was making the run to Heber only a few times per month. The Railway was showing a net loss on operations so they filed to abandon the branch, which was approved in 1968.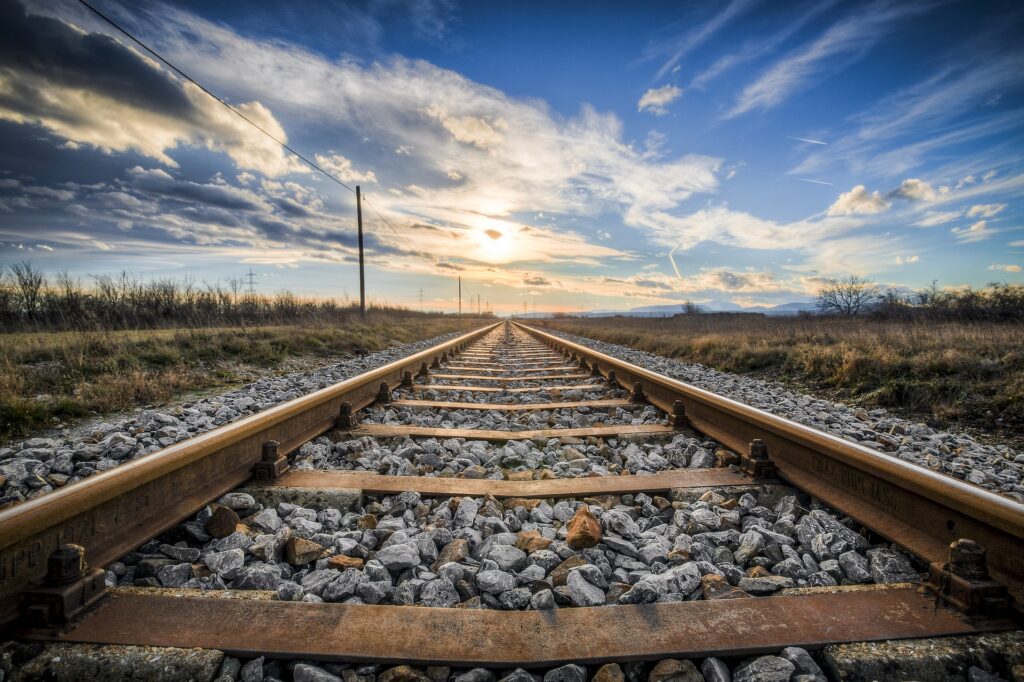 The railroad was privately-owned by  Wasatch Mountain Railway from 1971-1990, when it went out of business. In 1992 the Utah state legislature created a state agency called Heber Valley Historic Railroad Authority. It allowed train operation and appropriated $1 million to find and purchase the appropriate locomotives and cars needed to operate the railroad, and refurbish the tracks. The Heber Valley Historic Railroad made its comeback in May 1993. 
The tracks have been completely rebuilt from Heber City all the way to Vivian Park. A new two-stall locomotive shop was erected in 1994, and a new depot in 2001.