Is Downsizing My Home Right For Me?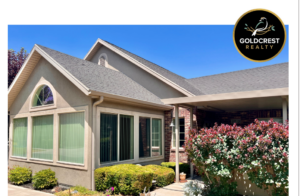 As I have seen my parents, family members, and friends age, I have noticed that the desire and ability to take care of a large home and yard become difficult.  There are many reasons why aging adults want to remain in their homes until they pass from this life.  Their home is filled with memories from raising children and growing old with a spouse or partner.  It is comforting to be in house that you made a home. Often the home becomes too much to deal with.  The upkeep and maintenance are timely and costly.  
When I have shown homes to clients that want to downsize, I first listen to what are the desires for the new home.  Most want to have a large gathering space for family members to come and not feel too cramped.  Single-level floor plans are nice because all the rooms are on one floor and eliminate the stairs.  I worry about my mother who is in her eighties and is managing a home over 5000 s/f on a 3/4 acre lot. We are now in the process of looking at options for her.
If you are looking to downsize or move to Utah please message us for a free consultation.